Due to the ongoing COVID-19 Pandemic, we are currently meeting virtually over zoom. There will be no further in person meetings at Blessingways (Birchcliffe Centre) or Calderdale Yoga Centre until it is safe and sensible to do so.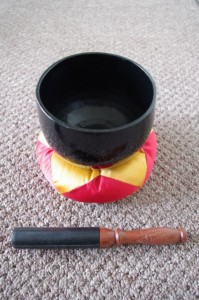 Wednesday Evenings (remotely over Zoom)
Zoom meeting open at 7.15pm
7:30pm – 8:00pm: Zazen
8:00pm – 8:10pm: Well Being Ceremony
8:10pm – 9pm: Dharma Talk
Friday Evenings (remotely over Zoom)
7:30pm – 8:00pm: Zazen
8:00pm – 9pm: Study Group
The group are currently studying When Things Fall Apart by Pema Chodran.
If you are interested in taking part in any of our online meetings, please get in touch for further details.
We practice Soto Zen in the lineage of Suzuki Roshi of San Francisco Zen Centre. However some people do practice other forms when on the cushion. On Wednesday evening we practice a traditional Zen form and finish the evening with a service consisting of one or two chants, often followed by the Refuge Prayers. Whilst we don't have a resident Zen teacher, there will be someone who will be able to offer basic instruction on how we meditate if you are completely new to Zen practice.
If this sounds daunting, don't worry, feel free to give us a call to chat about it.
Rebecca 07970 425 932
Ross 07596 746199